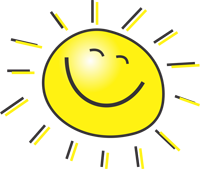 Prevent the Summer Slide!
Check out these resources for summer learning!
For Alabama's students, the months away from school can result in a large loss of knowledge in reading, math, science and other core subject matter. The Alabama Summer Learning Challenge raises awareness of the summer loss epidemic, shares research on the importance of personalized activities and provides access to a variety of free resources to targeted summer learning.
STUDENT ONLINE LEARNING RESOURCES continuing throughout the Summer to help prevent the Summer Slide:
*****LexiaCore5---Now available until July 31st
*****Stride Academy---Available until Fall 2020
*****Math Seeds----Available until Fall 2020
*****Capstone Pebble Go-----Available until Fall 2020
*****Reading AZ-Raz Kids------Available until Fall 2020
*****Epic Books---Available until June 30th
*****English Learner Remote Learning Resources----(AMSTI has worked diligently to provide a remote learning center for both EL students and parents
SUMMER LEARNING CHALLENGE
The 2020 Alabama Summer Learning Challenge is being held May 18 until July 31. There are "tons" of FREE learning resources for students to use.
Alabama parents now have access to many great online resources, which can help continue their child's learning and skill building throughout the summer – while they are away from the classroom:
Big Universe - 18,000+ eBooks and essential literacy tools
Lexile and Find a Book Alabama – Customizable book-search tool, which allows students to build fantastic individual-reading lists
Stride - Cool blend of online math, reading, language arts, and science practice for every student interest
Fuel Education – Great personalized learning activities for all students!
MetaMetrics and Quantile are presenting the 2020 Summer Math Challenge!
Learn at Home with Alabama Public Television (APT) – great education resources and videos
Local and Statewide Library Media resources
Many more summer learning resources for students and parents to use!
The 2020 Summer Learning Challenge webpage is located at https://www.alsde.edu/sec/comm/Pages/summer-learning.aspx